RECONECT Danish partners Amphi, Odense Municipality and Aarhus Municipality participated in the National Conference on Climate Adaptation  (23-24 October, Horsens, Denmark). The event focused on the skills, approaches and solutions needed to mitigate the effects of climate change.
In particular, speakers were asked to answer the key questions:
How can we increase the added value of the major investments in climate adaptation?
Which new solutions and approaches are on the way?
How should we develop in the organization and collaboration?
The conference was a good occasion for our partners to introduce RECONECT and show the posters of our local demonstrators in the "marketplace" area.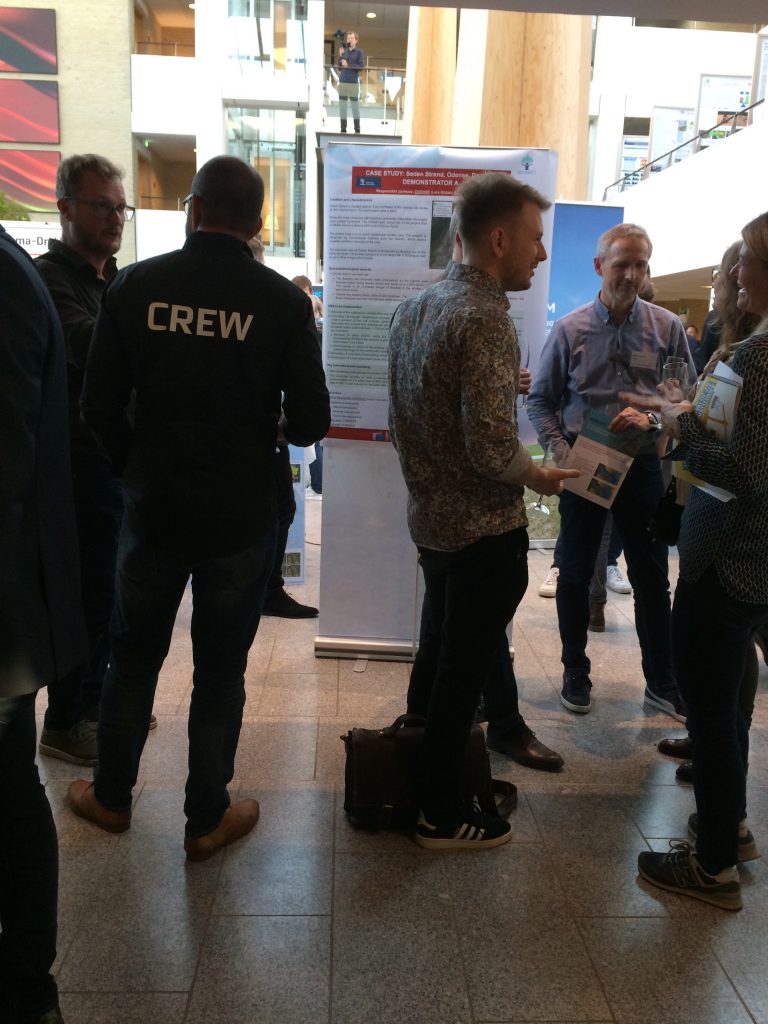 Get In Touch With Us
Please send us a message by filling out the form and we will get back with you shortly.
Subscribe to our newsletter
You can unsubscribe at any time by clicking the link in the footer of our emails. For more information please visit our PRIVACY POLICY page.