Guido Paliaga (CNR-IRPI) introduced RECONECT at the Genoa Smart Week, an important Italian event focusing on innovation, resilience and sustainability.
Guido showed to the audience (composed of large private companies, research institutions, SME and engineering companies) the advantages that Nature-Based Solutions can bring in terms of social, economic and environmental benefits. As an example, he illustrated the case of the Portofino Natural Park (Italy, Demonstrator A). The NBS implemented here (as the restoration of abandoned terraces and the hydraulic-forestry arrangements on watercourses) will permit not only to reduce landslides phenomena but also to valorize the landscape and its famous hiking paths.
Finally, Guido stressed the importance of a transdisciplinary approach that should involve different stakeholders, from decision-makers to tour operators.
Picture by Genoa Smart Week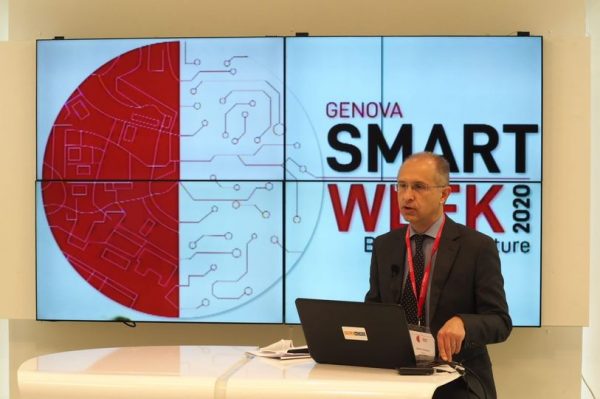 Get In Touch With Us
Please send us a message by filling out the form and we will get back with you shortly.
Subscribe to our newsletter
You can unsubscribe at any time by clicking the link in the footer of our emails. For more information please visit our PRIVACY POLICY page.