The article "Beyond Demonstrators – tackling fundamental problems in amplifying nature-based solutions for the post-COVID-19 world" co-published by the RECONECT Partner UFZ (Helmholtz Centre for Environmental Research) is now online.

Nature-based Solutions (NbS) are currently promoted as a panacea for improving human-nature relations. Yet the way of amplifying and mainstreaming NbS beyond scientific demonstrator projects into policy contexts is still bearing shortcomings, in particular in the uncertain futures of a post-COVID-19 world.
Successful NbS amplification may be achieved by:
Using multi-scalar action to balance differing interests and reconcile governance levels,
Providing financial and other institutionalized incentives and strategies for integrated participation processes,
Using appropriate governance and management scales effectively integrating mediators,
Using opportunities for transformative change offered by crisis, and
Learning from worldwide amplification experiences.
The article is available HERE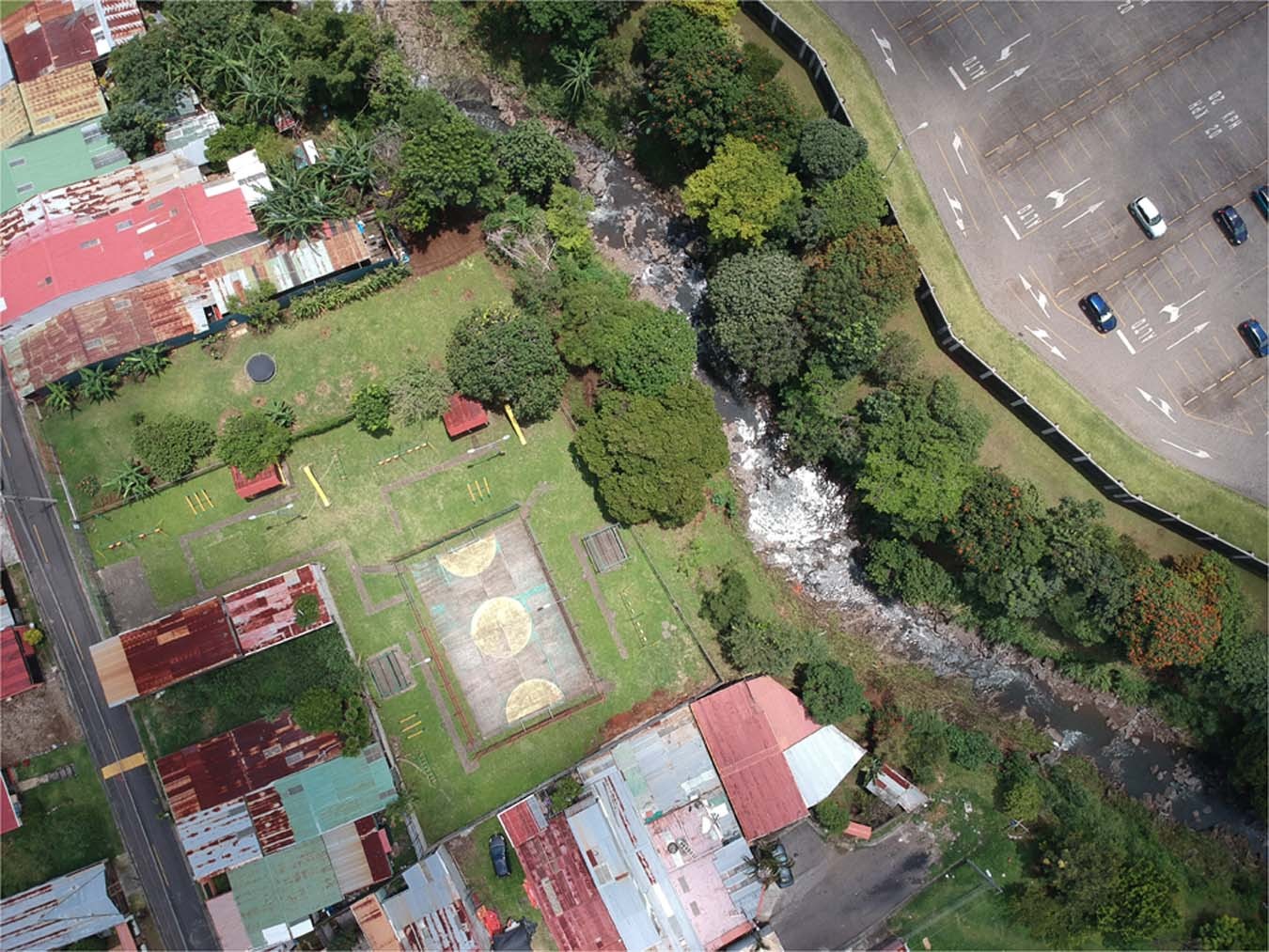 Ecological connectivity and socio-economic accessibility is improved by nature-based solutions in the Cantón Flores, Heredia Province, Costa Rica. Drone image from the Quebrada Seca River next to the real world lab of the SEE-URBAN-WATER project. Source: Dennis Jöckel.
Get In Touch With Us
Please send us a message by filling out the form and we will get back with you shortly.
Subscribe to our newsletter
You can unsubscribe at any time by clicking the link in the footer of our emails. For more information please visit our PRIVACY POLICY page.